Body
Keep UT Active: Fall 2019 Wellness Challenge
This virtual UT Systemwide tour will take you from campus to campus, stopping at amazing locations with postcard-perfect images and bet-you-didn't-know descriptions. Each day you'll visit a new attraction, earning points as you record exercise minutes or steps, plus microbreaks and financial wellness.
Get ready to move toward a healthier you…Keep UT Active starts Monday, September 30! Register today at www.utlivingwell.com
Important Dates
Oct. 7: Last day to register and form a team
Sept. 30 – Nov. 20: Keep UT Active Challenge. Log your activity!
Nov. 12: Last day to log your past activity.
Nov. 13: Winners announced
Goal
Aim for at least 150 points to earn cool rewards!
Rewards
Earn at least 150 points to earn a multifunctional fandana and a lunch container.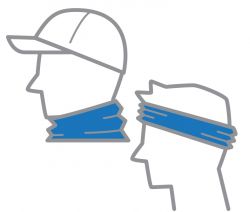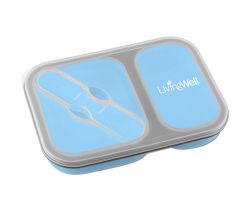 Activities
Track these activities to earn points throughout the 6-week challenge.
Physical activity: Log at least 30 minutes of exercise or 6,000 steps
Microbreaks: Don't shut your mind down; just switch channels for a few minutes so when you come back, you're refreshed and ready to refocus. A microbreak can be physical (e.g. short brisk walk or climbing the stairs), emotional (e.g. having a laugh with a colleague), mental (e.g., coloring or breathing exercises), or spiritual (i.e., connected to one's purpose in life. e.g., writing a gratitude list or practice an act of kindness). Simply changing the scenery, heading to a quiet room, or closing your eyes and listening to music will qualify. Check the box if you had a 2-3 minute microbreak. For more information, here is an article that explains microbreaks/bursts.
Track your spending: Take charge of your spending habits by tracking them. Keep all your receipts, and try to record your expenditures daily using paper and pen, a spreadsheet, or an app. Check the box if you tracked expenses.
Teams
What would a fun adventure be without pals tagging along? Grab 3-4 co-workers to from a team. Being part of a team can help hold you accountable to reach your goal, and it is just makes Keep UT Active more fun!
*Those who are unable to meet the challenge requirements due to medical constraints may request an alternative challenge completion requirement. Please contact us at livingwell@utsystem.edu.
---
Past Traveling Trophy Winners:
The UT System Physical Activity Challenge has been a Living Well tradition since 2008. The winner of each challenge has earned the "Traveling Trophy" that is passed on to the new winner in the following year. Beginning in 2015, we award three Traveling Trophies—one each for the small, medium, and large-sized winning institutions.
Spring 2019 Winners, Spring into Motion:
Small Institution:  UT System Administration  
Medium Institution:  UT Health San Antonio
Large Institution:  UTHealth at Houston
Fall 2018 Winners, Yo Ho Ho:
Small Institution:  UT Permian Basin 
Medium Institution:  UT Health San Antonio
Large Institution:  UTHealth at Houston
Spring 2018 Winners, Keep UT Active:
Small Institution:  UT Permian Basin 
Medium Institution:  UT Health San Antonio
Large Institution:  UTHealth at Houston
Fall 2017 Winners, Health Trails:
Small Institution:  UT Permian Basin 
Medium Institution:  UT Health San Antonio
Large Institution:  UTHealth at Houston
Spring 2017 Winners:
Small Institution:  UT Permian Basin 
Medium Institution:  UT Dallas
Large Institution:  UTHealth at Houston  
2016 Winners, Walktober:
Small Institution:  UT Permian Basin 
Medium Institution:  UT Health Science Center Houston  
Large Institution:  UT Austin
2015 Winners:
Small Institution: UT System Administration
Medium Institution: UT Health Science Center Houston
Large Institution: UT Medical Branch Galveston
2014: UT Pan American
2013: UT Pan American
2012: UT System Administration
2010: UT San Antonio
2009: UT Tyler 
2008: UT Health Science Center San Antonio