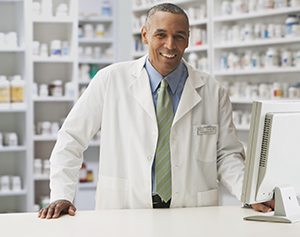 If you take medications to treat high cholesterol, diabetes, or one of several other conditions, specialist pharmacists can answer your questions and offer improvements in the quality and affordability of your pharmacy care. Through your UT SELECT Prescription plan, you have access to specialist pharmacists at Express Scripts. These experts can provide you with vital information about your condition and treatment, including potential risk factors and side-effects of medications. Frequently asked questions include general tips for using specific medications, how long a particular medication should be continued, potential interactions with over-the-counter medications or supplements, differences between various medications used to treat the same condition or between brand and generic medications, and more.
Specialist pharmacists have clinical expertise in long-term medications used to treat:
Diabetes,
High cholesterol,
High blood pressure,
Asthma,
Depression,
Cancer, and
Women's Health
 For more information, call  (800) 818-0155.